Transmit Power on a given Access Point
The Transmit Power on any Access Point is the energy level to be used to transmit the signal, measured in dbm indicates how strong will be transmitted the signal from the radio perspective. However this signal is not the final signal transmitted, because you need to add and discount the Antennas Gain and connectors/cables loss respectively to find the final EIRP (Equivalent Isotropically Radiated Power).
Where is located the Transmit Power Level in a 802.11 Packet Capture?
Every Access Point will announce its own capabilities using "Beacons" and "Probe Responses" frames, these capabilities includes a bunch of very useful variables which are called Tagged Parameters within the IEEE 802.11 Wireless Management information coming in the frame, one of these Tagged Parameters is called "Country Information" and within this particular TAG you will find the Maximum Transmit Power per channel, see the image below.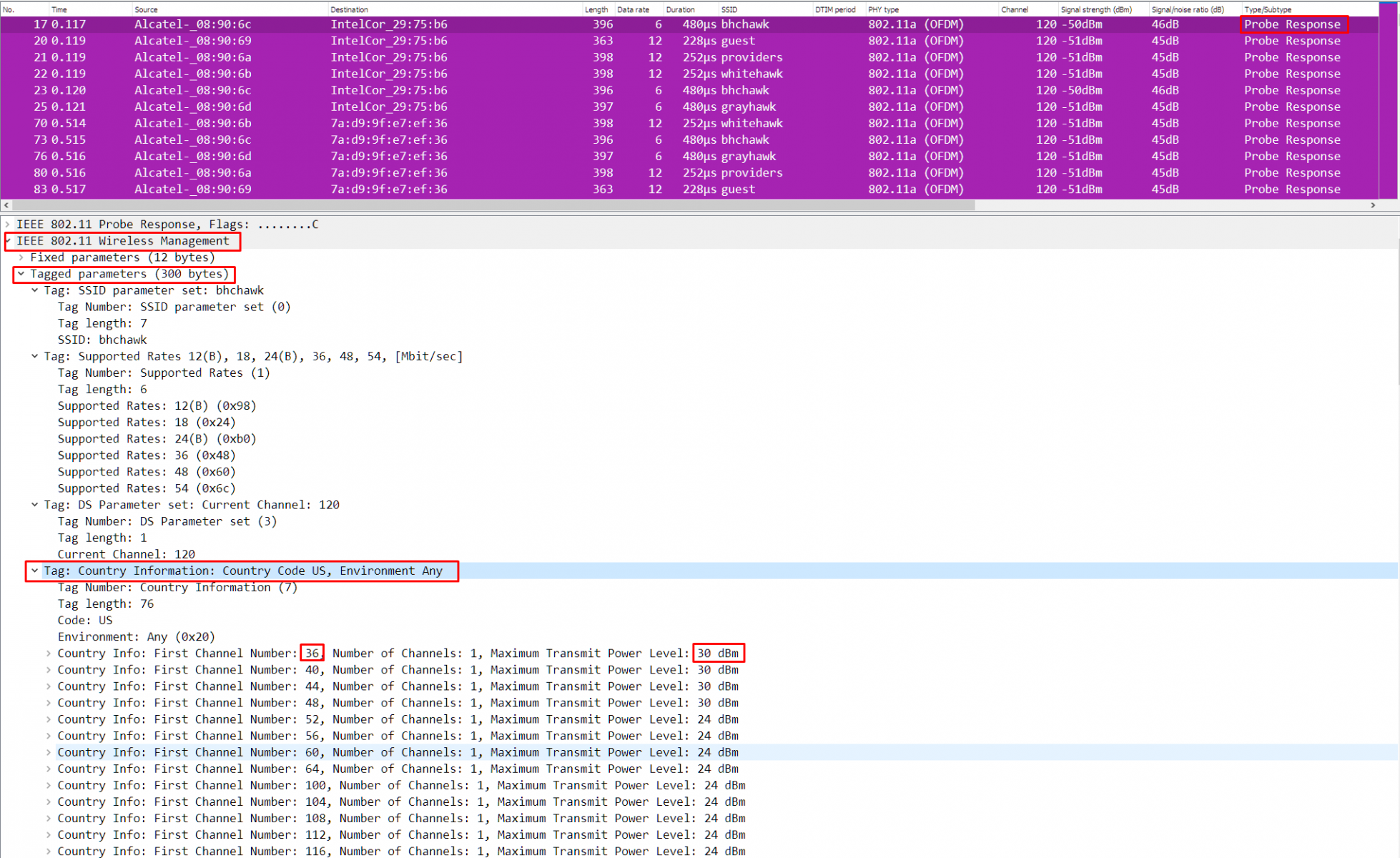 In this particular case the Access Point is the Alcatel-Lucent Enterprise AP1221 but this method works with any AP from any vendor
A good CWAP study book here
More info about the 802.11 Protocol Analysis here
More info about the 802.11 standard here
More info about the God of the Bible here